It's that time of year again! Here are my favorite albums that came out this year.
10.
Sigh No More - Mumford and Sons
Hell yes. Import album loophole! There's always one. This totally came out in the USA in 2010. ;) I have nothing further to say except for the fact that I probably would have continued to skip it on the Target: Artists to look out end cap for the two years it would probably sit there. (I think Oracular Spectacular is still on that end cap. ;)) If they hadn't started playing it on the radio. It totally passed the test of three songs. If I hear three songs that I love, I should probably just give in and get the whole album. So, I gave in!
09.
Omni - Minus the Bear
When I start a band I'm going to call it "DeerPandas"
For some reason I had it in my brain that I didn't like Minus the Bear. I don't know why. Perhaps I had confused them for some other "Bear" named band? Perhaps one with a Panda in the title? It was kind of like that entire year where I had the Arcade Fire confused with the Fiery Furnaces. I don't know how that happened, but it made me not want to listen to Funeral for a really long time, and that was a big mistake! No mistakes this time. I finally checked this album out because I was nearing the end of the year and realized I didn't have hearts in my eyes about enough albums to even make a top ten, and in my search for more albums I actually exceeded a top ten!
I don't need an excuse to post videos of Rhett Miller, but it's nice to have one.
08.
The Grand Theatre Vol.1 - Old 97's
Well, I have to admit that I haven't picked up the last couple of Old 97's albums... They are still one of my favorite bands of ever, and I saw a few good words about this one so I thought I'd check it out. I like when I check things out and they exceed expectations! (At this point my expectations were 0 because I had no idea the Old 97's were releasing an album this year until I saw it on some random blog. )
07.
Everything Under the Sun - Jukebox the Ghost
I picked this up on a whim, because, while I wasn't compelled to go out and get their first album...I was in the right kind of mood and was at the record store anyway. This album is pretty fun. So if you like a really catchy pop song... You really can't go wrong here. They somehow makes a songs about our impending doom sound like a super fun time!
06.
Devo - Something for Everybody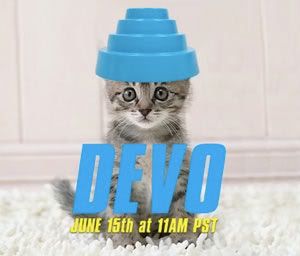 How can you resist, I ask you! HOW?
This isn't on here because I'm obligated to love Ohio things, but in the interest of full disclosure I was never a huge Devo fan. I have owned none of their albums and would have not known they were still going strong to this very day if I hadn't heard Fresh on the radio and loved it. Then I found out they were livestreaming cats listening to the album (actual, real cats. Meow!) Naturally, this seems like a strange way to promote an album that I had to check out, and I sat there and listened to it for hours with cats in small window in the corner of the computer screen doing what cats do during the daytime while promoting Devo albums...sleeping on top of a giant blue energy dome. And it was awesome.
05.
Total Life Forever - Foals
???????????
Another whim purchase! Three cheers for whims! Hip-hip-hooray! Again, I have no particular deep seated reason for skipping out of the first album since I can freely admit that Red Socks Pugie is one of my favorite songs of recent years (Cassius isn't bad either) I probably should have checked that one out at the very least. I have heard plenty of good things about this band! That was why I was staring at the CD at the record store one day...wondering if I should. I didn't at first, but I came back to it and I did, and I keep coming back to it, which is a good sign and what bumped this album up the list over a few notable albums that may seem to be missing here.
It does not, however, shed any light onto what exactly a pugie is and why it has red socks.
04.
Night Work - Scissor Sisters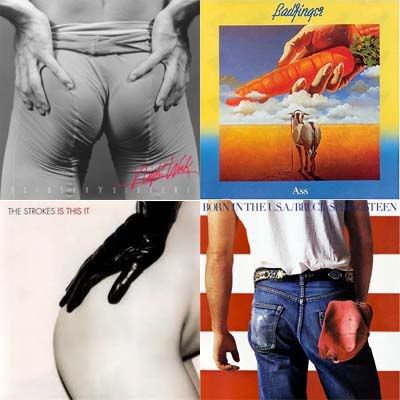 There is competition in this category.
I do believe I was just complaining not too long ago about a distinctive scissor shaped hole in my musical heart for these past few years. I think this is where I have to admit that they are one of my favorite bands. Then, suddenly (for me) they were all over the place. In that gender swap romance movie in which the guy who had taken over the nerdy girl protagonist's body, attempted revenge on her by dressing as slutty as possible to the tune of a hilariously edited Filthy/Gorgeous...During a Shopping montage on Royal Pains ...in the checkout line at Khols. KHOLS.
Anyway, this is probably my favorite Scissor Sisters' album to date, also my favorite album with an ass on the cover.
03.
Expo '86 - Wolf Parade
Probably my favorite of all the Wolf-named bands. Also, I like their non-wolf named projects...Sunset Rubdown and Handsome Furs. Check 'em out! Anyways, At Mt. Zoomer wasn't really high up on my list the year it came out. I didn't listen to it much except for California Dreamer, but this one shot right up there on first listen. There's something to be said for love at first listen...and also free streaming album previews, because I wasn't considering purchasing this until I sat there and listened to it on repeat at work for 8 hours straight.
02.
Odd Blood - Yeasayer
Randomly sitting down to watch a Joe Louis documentary with your grandpa will really add a layer of appreciation to Ambling Alp.
Oh, what to say about Yeasayer? I vaguely remember quite liking 2080 when that song made an appearance on my radar, but I certainly wasn't enamoured of it enough to go buying a whole album. But then came O.N.E....and then there was Ambling Alp, who's power of awesome singleness combined to make me need this album. I spent the greater part of a month trying to find this album after it came out and none of the record stores I go to had it! (I even made sure it was really released and I wasn't making it up release dates in my mind as I have been wont to do.) Finally, it was in my hands! I have no basis of comparison as far as the first album goes, but I pretty much love this one and I still listen to it all the time.
01.
Pickin' Up the Pieces - Fitz and the Tantrums
If I look at this with 3D glasses will my mind be blown?
This may actually be my official favorite album from this year, sorry, Yeasayer...you guys were hanging in there for a really long time, but I just decided to listen to this off only my complete adoration for the song 'Breakin' the Chains of Love'. It was a lovely surprise, like snagging an awesome album out of a bargain bin for $3.99, or finding cash in the washing machine that you forgot you left in your jeans. I'm not talking quarters here...I'm talking a stack of twenty dollar bills. So, if you like a little soul sound to your tunes, definitely check this one out!